Wildlife Watching Locations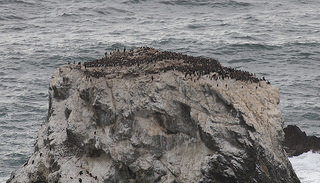 Common Murres off Devil's Slide Trail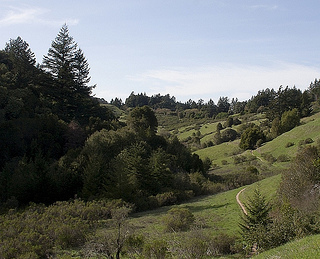 Peters Creek Trail, Long Ridge Open Space Preserve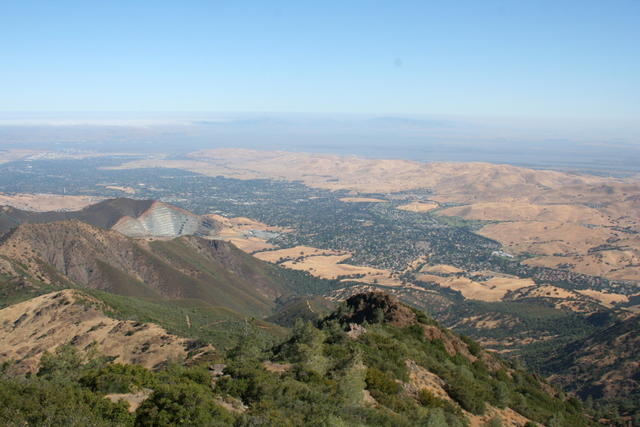 View from Mount Diablo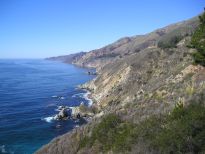 Big Sur coast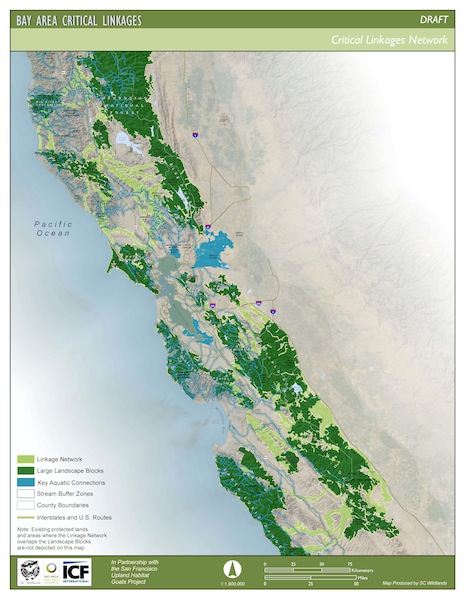 Critical Linkages
We are blessed with an abundance of natural places which provide many wonderful opportunities for watching wildlife. Based on our own experience of wildlife watching over 25 years, combined with the recommendations of many fellow enthusiasts, we have compiled the following list. It is organzed by regional divisions.
San Francisco & Marin County
Sonoma, Napa and Solano Counties
Coastal Region South of San Francisco
Mori Point
It is part of the Golden Gate National Recreation Area. It provides protection for a population of the endangered San Francisco Gartersnake.
Devil's Slide Trail
You can see nesting seabirds, especially Common Murres on a small, rocky island off this trail.
Rancho del Oso
Rancho del Oso's rich coastal habitat, along with creekside vegetation along Waddell Creek make Rancho del Oso a diverse habitat for many species of wildlife.
Big Sur
Big Sur provides one of the very few habitats for the magnificent California Condor, among other varieties of species.
Big Creek Reserve
Operated by the University of California Natural Reserve System and the University of California at Santa Cruz, the reserve is only available by reservation to students, educators and researchers.
Santa Cruz Mountains San Mateo County
Santa Clara County Inland
Arastradero Preserve, Palo Alto
Foothills Park, restricted to Palo Alto residents and guests.
Jasper Ridge Biological Preserve
Access is restricted to docent-led tours by appointment.
Joseph D. Grant County Park
Birding tips for Grant Park from Santa Clara Valley Audubon Society ...link
Rancho Canada del Oro Open Space Preserve
Some great wildlife sightings, recorded in 2009 and 2010, with photographs ...link
Henry Coe State Park
An overview of Wildlife - includes links to lists, with photos of mammals, birds, reptiles, amphibians, fish, butterflies and wildflowers. ...link
Santa Clara County Shoreline
East Bay Shoreline
East Bay Inland
Santa Cruz Mountains Santa Cruz County
Regional Guides and Maps
Resources for Natural and Protected Areas