Internships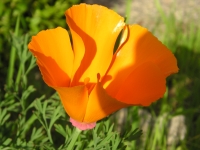 We have a volunteer internship program for college and high school students. Several positions are available. Hours and duties are flexible. You may apply for more than one position if you are interested. This is a great opportunity to apply the internet's potential for innovation to further a cause that is both meaningful and positive.
Benefits of an internship at sfbaywildlife.info:
Developing practical skills concerning website building including web design, basic HTML, new media, web 2.0, and online marketing
Gaining valuable experience that will help build up your resume for college applications or future job possibilities
Contributing to the cause of wildlife preservation by increasing awareness and knowledge
Being part of something new and exciting
Apply

Do this once you have completed the application by clicking the button above. Emailing the editor is so you can send in writing samples, photo samples, resumes, or any other addenda to the application.
We are accepting applications all year round, there is no deadline.
Postions
Reporter
Duties: This position involves finding original, first-hand information from around the bay and bringing it to our website. Duties will entail visiting wildlife locations around the bay and writing detailed reports about the geography, wildlife, and overall feel of the area. The information, however, is not predetermined, and a good deal of it will involve the discretion of the reporter.
Skills: Enthusiasm about wildlife or the web (preferably both), strong writing skills, a reporter's knack for anticipating what information would interest the audience, good reporting skills, and the ability to visit wildlife locations in the San Francisco Bay Area in person. Interest, enthusiasm, and enterprise are really the only traits that are needed.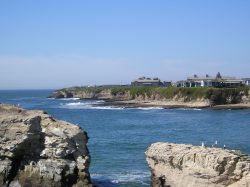 Researcher
Duties: You will read up about specific topics in books, magazines and many online sources. In addition, deep digging is often required on the Web. The goal is to gather information, digest it, and write original articles based on the facts. The researcher must find relevant, informational, and interesting facts to truly build up the portal dimension of San Francisco Bay Area Wildlife.
Skills: Strong writing skills and analytical thinking. Ability to seek out information from the "deep web" and separate the useful nuggets from the fluff. The web holds lots of information, so it is a challenge to find appropriate information and summarize it.
Junior Editor
Duties: The main goal is to create and update web pages. These will generally be based on, but not restricted to, templates of existing pages. For example, the junior editor may synthesize information gathered by the researcher, reporter, and photographer and create a new web page for the site.
Skills: Strong writing skills along with a knack for editing. Information organization skills and an ability to present facts in a simple, easy-to-comprehend manner.
Online Marketer
Duties: You will promote the site and help increase traffic. You will research the web to discover and evaluate other websites that could link to sfbaywildlife.info, then write to them and get them to create such links. You will look at current traffic patterns and identify ways of increasing visitors to the site.
Skills: Ability to communicate well by email, a flair for marketing, and strong analytical thinking.