Sharks of San Franscisco Bay Area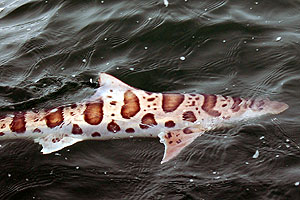 Leopard Shark - Triakis semifasciata
Image Source:
KQED QUEST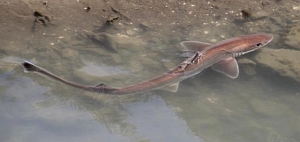 Brown Smoothhound Shark - Mustelus henlei
Photo credit
Tim Watkins/PSRF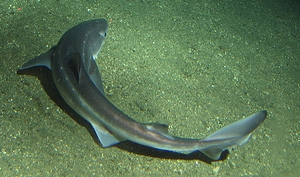 Spiny Dogfish - Squalus acanthias
Photo credit
NOAA Photo Library/Flickr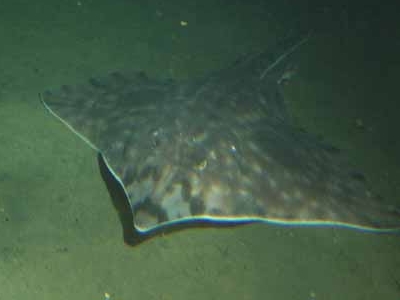 Big Skate - Raja binoculata
Image Source: US NOAA
Sharks, Skates and Rays are collectively termed "elasmobranchs". Around 11 species of Sharks are found in the Bay itself - including Leopard Shark, Pacific Angel Shark, Brown Smoothhound, Broadnose Sevengill. The Leopard Shark is the most common in the Bay. Small Spiny Dogfish are found swimming on the bottom of the Bay. The Bay is one of the two primary nursery grounds for Broadnose Sevengill Sharks, along the California coast - they are known to pup here. 16 species are found in the Gulf of the Farallones National Marine Sanctuary. Many more are found along the coast and in the ocean including Monterey Bay. Bat Rays are common in the Bay. They look for molluscs, crustaceans and small fish on the muddy bottom. A great place to see Sharks and Rays from land is Elkhorn Slough.
Bay Area Sharks
Bay Area Rays
Sharks and Rays Articles and Links
Video